Posts for: February, 2022
By St. George Dental Care
February 12, 2022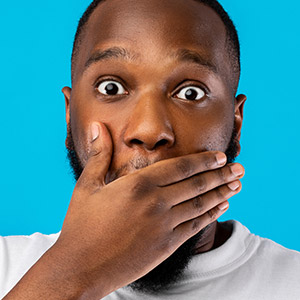 Good oral health doesn't just happen. It is often the byproduct of a long-term care plan developed by a patient with their dentist. The plan's strategy is simple—stay well ahead of any potential threats to teeth and gum health through prevention and early treatment.
We can categorize these potential threats into 4 different areas of risk. By first assessing the state of your current oral health in relation to these areas, we find out where the greatest risks to your oral health lie. From there, we can put together the specifics of your plan to minimize that risk.
Here, then, is an overview of these 4 risk areas, and how to mitigate their effect on your oral health.
Teeth. Healthy teeth can endure for a lifetime. But tooth decay, a bacterial disease that erodes enamel and other dental tissues, can destroy a tooth's health and longevity. Our first priority is to prevent decay through daily brushing and flossing and regular dental cleanings. We also want to promptly treat any diagnosed decay with fillings or root canal therapy to limit any structural damage to an affected tooth.
Gums and bone. Teeth depend on the gums and bone for support and stability. But periodontal (gum) disease weakens and damages both of these supporting structures, and may lead to possible tooth loss. As with tooth decay, our highest priority is to prevent gum disease through daily hygiene and regular dental care. When it does occur, we want to aggressively treat it to stop the infection and minimize damage.
Bite function. Misaligned teeth and other bite problems can diminish oral health over time. A poor bite can impair oral function, leading to structural dental damage. Misaligned teeth are also harder to clean and maintain, which increases their risk for dental disease. Correcting these problems through orthodontics or bite adjustment measures can help alleviate these risks.
Appearance. How your smile looks may or may not be related to your mouth's health and function, but an unattractive smile can affect your emotional health, and thus worthy of consideration in your overall care plan. Improving appearance is often a mix of both cosmetic and therapeutic treatments, so treating a tooth or gum problem could also have a positive impact on your smile.
If you would like more information on long-term dental care strategies, please contact us or schedule an appointment for a consultation. You can also learn more about this topic by reading the Dear Doctor magazine article "Successful Dental Treatment."
By St. George Dental Care
February 02, 2022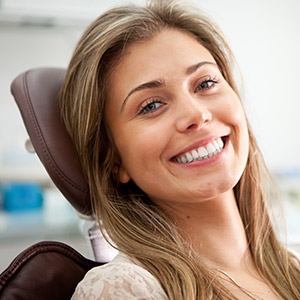 Today, when you undergo treatment to repair or replace problem teeth, you have the advantage of the most advanced dental materials ever developed. These materials help make current dental restorations not only more lifelike, but also more durable than they've ever been.
"Durable," however, doesn't mean "indestructible": The same microscopic enemies that damaged your natural teeth could also undermine your dental work. True, the actual materials that compose your dental work are impervious to bacterial infection. But your restoration is supported by natural teeth, the gums or underlying bone—all of which are susceptible to disease.
If these supporting structures weaken due to disease, it could cause your filling, veneer, bridge or other restoration to fail. But here's how you can minimize this risk and help extend the life of your dental work.
Practice daily hygiene. The main cause for tooth decay or gum disease is a thin film of bacteria and food particles on your teeth called dental plaque. Brushing and flossing each day removes plaque and helps ensure your teeth and gums, and by extension your dental work, stay healthy and sound.
Eat less sugar. Disease-causing bacteria feed primarily on carbohydrates, especially added sugar. By reducing your intake of sugary snacks, foods and beverages, you can help deter the growth of these harmful bacteria and reduce your risk of dental disease.
Reduce teeth grinding. The involuntary habit of grinding teeth could shorten the longevity of your dental work. Your dentist can help by developing a custom-fitted guard that prevents your teeth from making solid contact with each other. You may also benefit from relaxation techniques to reduce stress, a major factor in teeth grinding.
See your dentist regularly. A dental cleaning with your dentist removes any plaque you may have missed, as well as a hardened form called tartar, which further reduces your disease risk. Your dentist may also detect and treat early forms of dental disease and limit any damage to your dental work.
Taking steps to keep your mouth free of disease will optimize your dental health. It will also help protect your current restorations from damage and loss.
If you would like more information on caring for dental work, please contact us or schedule an appointment for a consultation. You can also learn more about this topic by reading the Dear Doctor magazine article "Extending the Life of Your Dental Work."