Posts for: October, 2017
By St. George Dental Care
October 18, 2017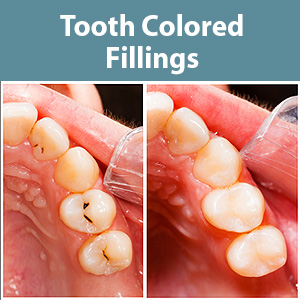 Restoring chipped, stained or decayed teeth with dental porcelain is a tried and true method that's been used for decades. In recent years, though, restorations made with composite resin have become a popular alternative.
Made of a plastic-based matrix with added glass filler, composite resin can be molded and bonded to teeth to replace missing structure with color to match. While they can't be used for every problem situation, they're an efficient and economical way to transform your smile.
Here are 4 advantages for using composite resin to restore moderately defective teeth.
They require very little tooth preparation. Crowns, veneers and other porcelain restorations require removing some healthy tooth structure to accommodate them. With the development of stronger bonding materials, composite resins can restore even many large defects in teeth caused by decay or trauma with little structural removal and still remain durable.
Most composite resin restorations are "single-visit" procedures. Unlike porcelain restorations, applying composite resin doesn't require a dental lab, a process that can take multiple visits. In most cases, a skilled dentist can apply them during a single visit.
They have excellent color matching capabilities. We usually think of teeth as one single shade of white — actually, a single tooth can have varying gradations of color from the root to the tip. As mentioned before, composite resins can be prepared to match those color shades precisely, so your restored teeth look natural and blend well with your other teeth.
Composite resins can be an effective temporary fix for young injured teeth. Because children's teeth are still developing, permanent restorations for traumatized teeth aren't usually advisable until they've fully matured. Composite resin can be used to restore a young tooth's form and function until it's ready for a permanent solution.
If you would like more information on restoring teeth with composite resin, please contact us or schedule an appointment for a consultation. You can also learn more about this topic by reading the Dear Doctor magazine article "Artistic Repair of Front Teeth with Composite Resin."
By St. George Dental Care
October 03, 2017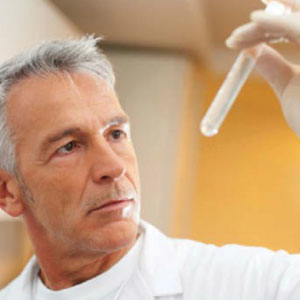 Saliva probably doesn't rate high on your amazement meter. You're more likely to notice its absence and the dry irritation that results.
But you might be more impressed with this unsung bodily fluid if you knew all the things it does. It's definitely a multi-tasker, performing a number of jobs (including aiding in digestion) that not only keep your oral health on track, but your general well-being too. And there are even new testing methods where saliva may even tell us when you're not doing so well.
Here are 3 more tasks your saliva is doing for your mouth right now that truly makes it amazing.
Cleansing. Your teeth's chewing action shreds food so it's easier to digest. But that also leaves behind tiny particles in your mouth. Bacteria feast on these particles (especially carbohydrates like sugar) and produce acid as a byproduct, which can increase your risk of tooth decay. Saliva serves as a kind of "rinse cycle" for your mouth, helping to wash a good bit of these errant particles down your throat and away from hungry bacteria.
Defense. Speaking of bacteria, your mouth is home to millions of them. While most are harmless or even beneficial, a fraction can harm your teeth and gums. Saliva is your first line of defense, emitting an antibody known as Immunoglobulin A that targets these bacteria. Saliva also produces an antibacterial substance called lyzozyme that prevents bacteria from growing.
Enamel Protection. Although it's the strongest substance in the body, your teeth's enamel can't withstand the effects of mouth acid, the by-product of bacterial feeding and growth. Acid levels naturally rise after eating; but even this sudden rise can begin the process of demineralization where minerals in enamel dissolve. Saliva saves the day by first neutralizing the acid and restoring the mouth's normal pH in about thirty minutes to an hour. It also helps restore minerals in enamel, a process called remineralization. It's all in a day's work for this remarkable fluid.
If you would like more information on the importance of saliva to oral health, please contact us or schedule an appointment for a consultation. You can also learn more about this topic by reading the Dear Doctor magazine article "Saliva: How it is used to Diagnose Disease."